Kate Middleton
Why Prince William and Kate Middleton's Kids Aren't Allowed to Eat With Them at Major Royal Events
Prince William and Kate Middleton share three young children: Prince George, Princess Charlotte, and Prince Louis. The three kids certainly have unique lives, yet William and Kate have done their best to shield them all from the spotlight as much as possible. Still, there are certain protocols and rules the kids have to follow — and apparently, that includes not eating dinner with their parents at any big royal gathering. It turns out the children aren't quite ready to share a meal alongside their parents; they don't even do so on family holidays.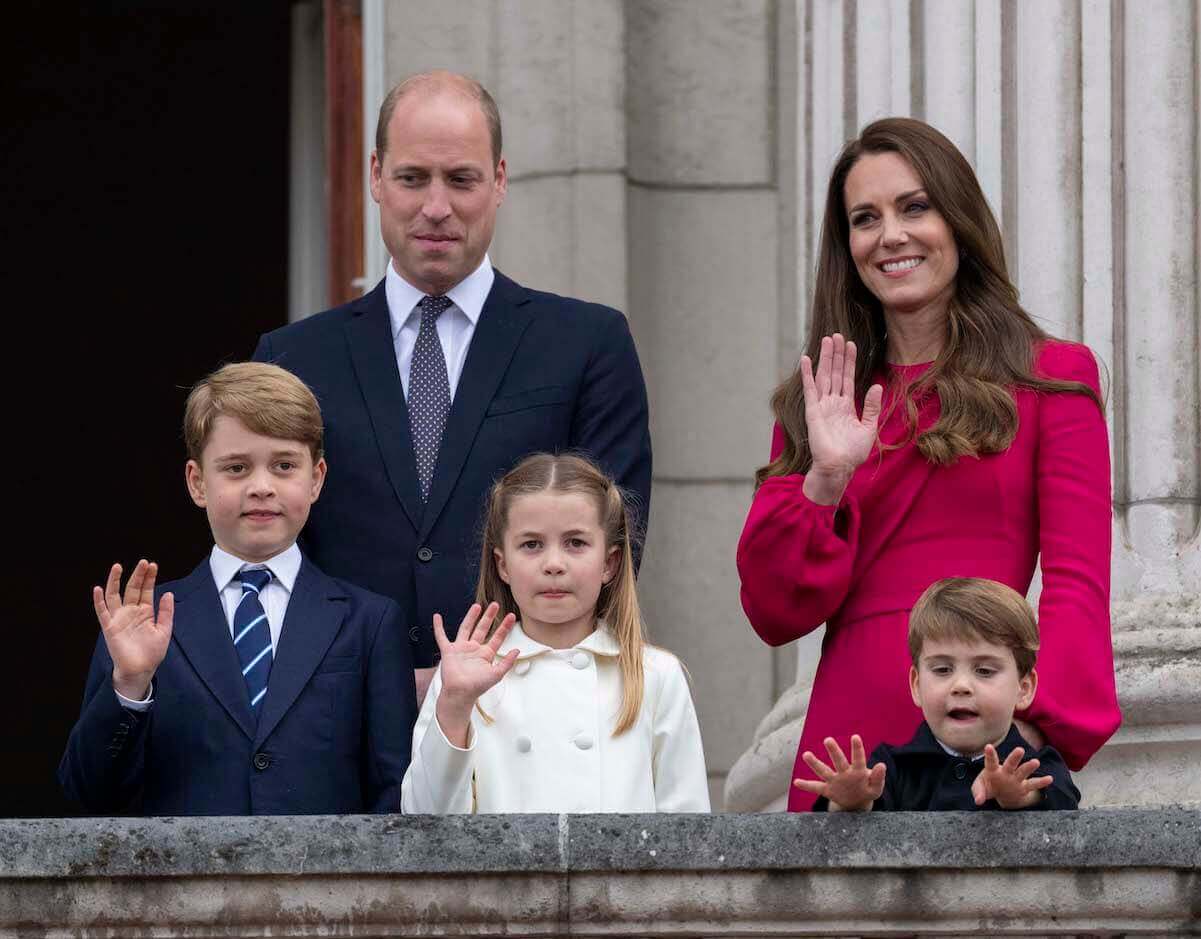 Prince William and Kate Middleton's children don't eat with them at royal events
Anyone who has ever been forced to sit at the kids' table growing up can relate to George, Charlotte, and Louis' situation. The three kids are essentially required to do the same; the royal children actually eat in the nursery during family gatherings, where their nannies watch over them.
Former royal staffer Darren McGrady said the kids would always eat without their parents during things like Christmas lunch. "The children always ate in the nursery until they were old enough to conduct themselves properly at the dining table," he said, speaking to Harper's Bazaar (via Express). "
"The Royal nursery wasn't just for educating the minds of the young royals but educating their palates, too," he said. "Nanny [Queen Elizabeth] always had control of the menu and made sure they ate balanced meals that included not only lots of healthy vegetables but introduced them to new grown-up dishes too." McGrady said that chefs would often hide vegetables in the kids' foods, even William and Harry growing up, to get the little ones to eat their veggies. But it's possible that the royal children enjoy the kids' table — most of the time, it's the more fun table to be at.