Young and Restless
The Ironic Connection Vail Bloom And Jennifer Landon Had Before Playing Y&R's Heather
Soap operas are known for their complicated connections and confusing storylines, and no one knows that better than Vail Bloom and Jennifer Landon from "The Young and the Restless." Both actors have taken their turn portraying Heather Stevens on "The Young and the Restless," but that's not the first time these two women were connected in the world of soap operas.
Vail Bloom was the first actress to play the charismatic lawyer after a slew of child actors. She took over the role from Conci Nelson — who had played a teenage version of the character — in 2007 and stayed for a few years, exiting in 2010. Eden Riegel was then cast, but she left the role in 2011. Jennifer Landon brought Heather back in 2012, but she only played the character for five months. In 2023, Bloom returned as Heather to represent Phyllis Summers (Michelle Stafford) and sort out the chaos she caused by faking her own death. As fans hope that she will return to the role permanently, let's take a look back at how Bloom and Landon crossed paths prior to becoming Heather Stevens.
Vail Bloom and Jennifer Landon competed for the same award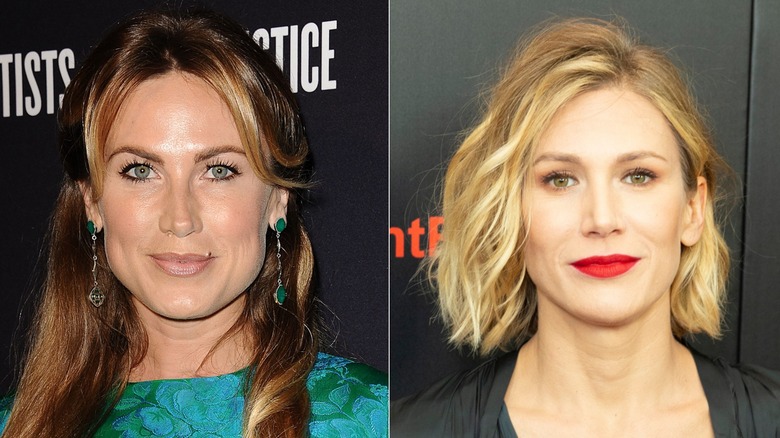 Back in 2008, things were looking hopeful for Vail Bloom's career. She was receiving acclaim for her portrayal of Heather Stevens on "The Young and the Restless," as she had just been nominated for a Daytime Emmy Award for Outstanding Younger Actress in a Drama Series. As her first nomination, it was an exciting time. Sadly, she didn't win the award, but she did gain a special connection to the actress who did.
In the same year, Jennifer Landon was nominated for the same award for her role as Gwen Norbeck on "As the World Turns." She had made quite the impression as the angsty teen, and ended up winning the award for Outstanding Younger Actress in a Drama Series. She beat out the other nominees for the award, including Bloom. Ironically, in a few years, Landon would go on to take over Bloom's role of Heather Stevens on "Y&R," if only for a few months. As two successful young women in the show business of soap operas, they were bound to cross paths at one point or another.
It all worked out for Vail Bloom and Jennifer Landon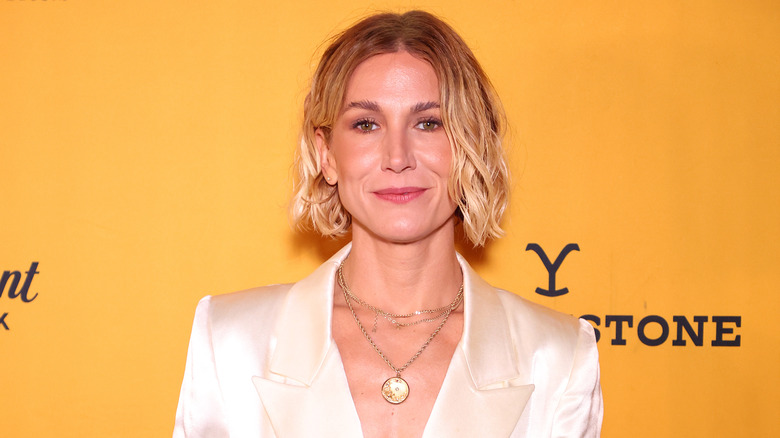 Heather Stevens has been offscreen for years, but in 2023 all of that changed. Since Jennifer Landon exited the "Y&R" role in 2012, fans have been wondering when Heather would return, and who would be playing her. In February 2023, the fans got their answer. It was announced that Vail Bloom would be returning as Heather for a few guest appearances, and possibly a longer stay in the future.
Bloom talked with Soap Hub about coming back to Genoa City and expressed her gratitude for the fans who supported her in the role. "I'm so thankful to everyone, especially the fans," she told the outlet. "It's humbling and an honor to come back as Heather."
As for Landon, in an discussion with Smashing Interviews Magazine, she proved that the actresses who have played Heather Stevens all share a special (if ironic) connection. When asked if she would ever return to the role, she responded, "No. Listen. She's really a cursed character. It felt like four people in one month played her. I mean, so many people have played that Heather character that I've met two of them in completely random situations. I'm not kidding. Sitting in a sandwich shop, I'm saying, 'We played the same character!'"