YS
The 6 best Taylor Sheridan TV series and movies
From Yellowstone to Hell or High Water, TS has proved himself as a master of drama series and Westerns. Here's the best Taylor Sheridan series and movies.
What are the best Taylor Sheridan TV series and movies? In Taylor Sheridan we trust. The Dutton family creator is a real-life cowboy, a bona fide rancher, and the producer of some of the best small screen dramas we've ever seen.
Comparatively to some, Taylor Sheridan may not appear on many 'best directors of all time' lists, but he's still one of the most influential creators around. From forming an entire Yellowstone universe to producing some of the best Westerns (or, rather, best Neo-Westerns) around, he's a force.
But you'd be mistaken for simply limiting his name to the mainline Yellowstone series, because Sheridan has done so much more. If you need proof, here are all the best Taylor Sheridan TV series and movies. (In no particular order.)
The best Taylor Sheridan TV series and movies:
Yellowstone
1883
Mayor of Kingstown
Hell or High Water
Wind River
Sicario
Yellowstone (2018 – current)
We had to bring it up, okay? Honestly, what would a weeknight be without settling down for a re-watch of one of the best drama series ever made? Yellowstone has become something of a cultural phenomenon, kick-starting a small screen franchise the likes of which had never been seen before. The Kevin Costner series was our first exposure to the world of the Dutton family, and marked what would become a reported $200 million deal with Paramount for Sheridan.
Following the affluent John Dutton and his dysfunctional children, Yellowstone focuses on the daily grind of their multi-million dollar cattle ranch. It also ventures into soap opera territory at times, as the series is littered with scandal, sex, kidnappings, and explosions. All in all, it's a damn good time.
Although the cancellation of Yellowstone is still hanging bitterly in the air, it'll always be remembered as a powerful exploration of legacy, loyalty, and the power of the American landscape.
1883 (2021 – 2022)
Lo and behold, when 1883 came around, the Yellowstone timeline was born. Just because the Kevin Costner series was the first, it doesn't mean it was the best Yellowstone series. That title would have to go to 1883, the first spin-off to follow. 1883 is closer to a classic Western in both style and substance, following the earliest iterations of the Dutton family in their journey from Texas to Montana to seek their land and fortune.
1883 takes place in a time when nature was more vicious, people were more dangerous, and a quest to find your piece of the world meant risking everything you already had. 1883 is a change-up from shows of its kind. Switching out the lead role from a gruff patriarch to a young, ambitious teenage girl, 1883 was a fresh and shocking take on a tale we think we already know.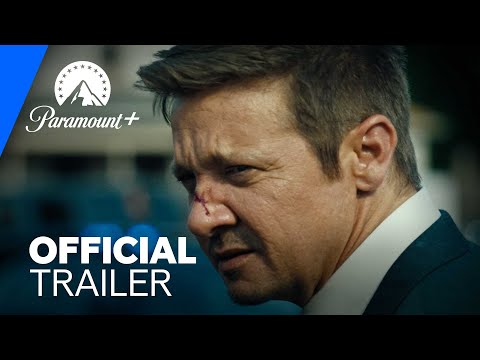 Mayor of Kingstown (2021 – current)
Sheridan's small screen prowess isn't just confined to the Dutton family troubles. He also created another series for Paramount Plus: Mayor of Kingstown. Starring the MCU's Jeremy Renner, who he worked with on Wind River (we'll get to that), Kingstown stands as one of the best thriller series on the streaming service. It also veers away from Sheridan's usual Western tenancies.
Although there's only been two seasons of the series thus far, we're keeping our eye out for a Mayor of Kingstown season 3 release date. It follows the McLusky family of Kingstown, Michigan, who are effectively the moderators of their town. Between the prisoners, guards, and gangs of the area, they have a lot to handle. The series also explores sociopolitical themes, using the McLuskys as a means to an end to explore the corruption, racism, and inequality that have riddled the community.
Hell or High Water (2016)
Let's face it, Taylor Sheridan is always going to find a way to make his story a Western again. Hell or High Water is one of his strongest feature length endeavors. Despite being directed by David Mackenzie, Hell or High Water was penned by our golden boy (yes, that does justify its place on this list), and it shows. Sheridan's screenplay was heavily praised upon the drama movie's release.
Hell or High Water follows two bothers, Toby and Tanner Howard, who conduct a series of bank robberies in order to save their family ranch. (Ranches — he's obsessed!) They then find themselves being pursued by Jeff Bridges' Texas Ranger Marcus Hamilton.
The American Film Institute included it in their top ten movies of the year roundup, and we can see why. This movie has everything: a ranch, a cat and mouse chase to evade the law, and Chris Pine! It was also nominated for Best Original Screenplay at the Academy Awards, earning our boy Taylor further industry acclaim.
Wind River (2017)
Arguably one of the darker installments in Sheridan's catalog, Wind River sees him working with Jeremy Renner and Kelsey Asbille, who would later come back to work on Mayor of Kingstown and Yellowstone, respectively. Wind River is a cutting drama that's riddled with tension and unbearable suspense.
It turns the lens to the mistreatment of Indigenous women who, historically, have been victims of a shocking number of sexual assault and murder cases over the years across the US and Canada. (This is a theme he would later return to in a 1923 storyline.) The movie stars Renner as a Fish and Wildlife Service Tracker, and Elizabeth Olsen as an FBI agent who work together to try and solve a murder on the Wind River Reservation.
The movie's setting matches the spirit of the story: chilling, painful, and bleak. Olsen puts in a career best, and Sheridan's direction is highly admirable.
Sicario (2015)
Although Yellowstone might be his golden egg, Sicario could be considered as the movie that put Taylor Sheridan on the map. Once again, this was directed at the hand of someone else (one of the best directors of all time, Denis Villeneuve, mind you), but it's still Sheridan's baby. By his pen, this is one of the best thriller movies to have come out of the 2010s, and starred Emily Blunt, Benicio del Toro, and Josh Brolin.
It's also got the same pulse-racing essence that some of the best action movies have crafted over the ears. The movie follows an FBI agent who is pulled into a mission in which she must take down a dangerous drug cartel.
Sicario was widely praised upon its release and was even nominated for three Oscars. There was also a sequel that followed, and there is said to be a Sicario 3 release date in development, too. Some traces of Sicario can also be found in Yellowstone, with the same examinations of criminal activity and brutal confrontations woven throughout.
There you have it — the best Taylor Sheridan TV series and movies. If you're looking for more of the man on the saddle, check out the 10 shows like Yellowstone to watch next. You can also get to know the Yellowstone cast, and see what we know about the 6666 release date and Lawmen: Bass Reeves release date. (Maybe they'll end up on this list one day!)
You can also keep an eye on everything new on Paramount Plus, and take a look at our guides on Beth Dutton and Jamie Dutton, too. We've also got features on why Dallas ran so Yellowstone could fly, and why James Osborne hated the Yellowstone movie, then he changed his mind.