Grey
Is Kim Raver Returning To Grey's Anatomy For Season 20?
Kim Raver, an established small-screen actor, has graced some of the most popular and successful series on TV. She began her journey in theater and worked her way up to land guest-starring roles on shows like "Law and Order" and "Spin City." Her breakthrough came with another NBC series called "Third Watch," which she starred in from 1999 until 2005. However, it was her portrayal of the conflicted CTU agent Audrey Raines in the series "24" that brought her immense recognition in the industry. Following her three-season stint as Agent Raines, Raver secured more prominent roles, including a spot alongside Brooke Shields and Lindsay Price on "Lipstick Jungle."
After "Lipstick Jungle" was canceled in 2009, Raver found a new home on the popular medical drama "Grey's Anatomy," where she once again showcased her impressive talents to a wider television audience. She joined the show as Teddy Altman and was a series regular from Season 6 until Season 8. She came back in Season 14 as a guest star and has since become a persistent presence on the show. Raver also directed an episode during the show's nineteenth season.
Based on Raver's history with the series alone, it's inevitable that she's very open to returning. In an interview with TV Insider in March 2023, the actor confirmed that her character will be a regular in Season 20 of the longtime-running show. It seems like she also has no intention of leaving the medical drama anytime soon.
Raver does not plan on leaving Grey's Anatomy anytime soon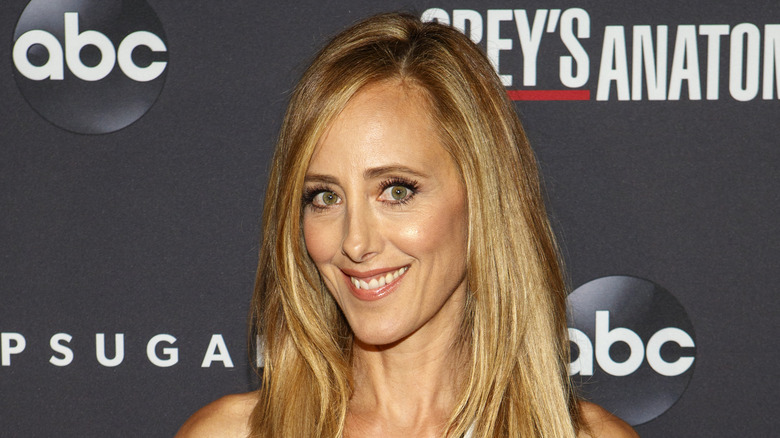 While it has been confirmed that Kim Raver will be a part of "Grey's Anatomy's" Season 20, TV Insider asked the actor how long she intended to stay. "I just am trying to stay very in the moment because I feel like I'm having such an amazing time. Because it's such an established show, I am able to have the opportunity to expand myself as an artist," she explained. She also added that there are a lot of opportunities in the show, and one of the things she loved about it is that she can dive into her creativity by taking on the role of a director. Unfortunately, she did not get to direct another episode in Season 19, but she shared that fellow "Grey's Anatomy" star Debbie Allen, who's also an executive producer, has asked her to direct an episode in Season 20.
One of the reasons why Raver returned to the medical drama series was because it tackles important issues such as gun violence, domestic abuse, abortion, mental health, and sexual assault. She told Associated Press, "I feel fortunate that we can bring these stories to light. They're not easy." She was glad Shonda Rhimes bravely addressed these heavy real-life topics. "That's really important in storytelling and that we have that, that we have that freedom to approach different uncomfortable storylines where we're all bound to, you know, disagree," Raver added.
Missing other cast members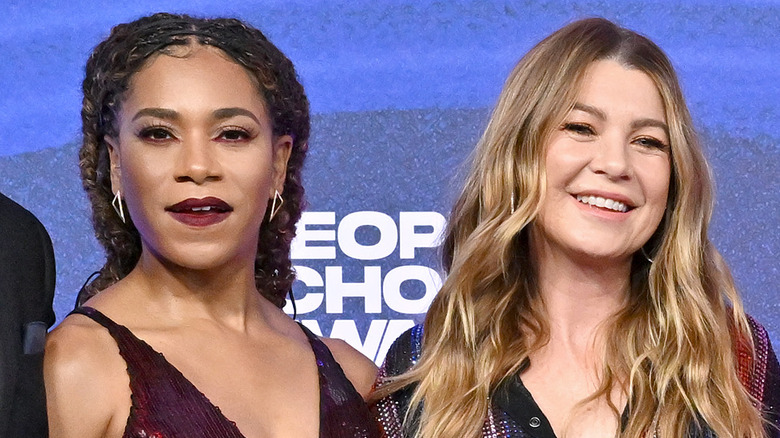 Kim Raver was delighted that she will be returning to the show, however, she confessed that she will miss working with Ellen Pompeo and Kelly McCreary, who both left after Season 19. Talking about McCreary, who played Dr. Maggie Pierce, Raver shared with ET, "I'm gonna miss her so much. She is such a talent and such a wonderful human being, but at the same time I'm so excited for her." Before departing the series, McCreary went to the producers and explained she was interested in moving on. This led Season 19 to become her story arc, serving as the final chapter in her journey at the hospital.
As for filming without Pompeo, Raver told Extra, "I really still feel her presence there, especially when I was directing, when I was editing. You know, her voice over is there. Just the other day, I saw her, she was biking from her trailer — I guess to go do ADR — so she is very much there."
Thankfully, Pompeo has hinted that she's not gone for good. In a conversation with former costar Katherine Heigl for Variety's "Actors on Actors" series, Pompeo said, "No, it's not a complete goodbye," also noting she's developing a Hulu show. She just seized the opportunity to play a completely different character since she's always seen playing Meredith Grey on-screen.