HAA
Home and Away reveals Roo Stewart outcome after shock explosion
Marilyn feels guilty about the incident.
Home and Away viewers based in the UK will soon know Roo Stewart's fate following the devastating explosion that rocked Summer Bay in recent scenes.
Soap fans in Australia have already found out what happens to the character played by Georgie Parker, with the UK set to catch up on the storyline next week when the episode airs on Channel 5.
Roo is rushed to hospital after the explosion, caused by a device contained in a Stunning Organics box. She and John Palmer had driven off unaware of the bomb in the vehicle, originally intended for Marilyn Chambers following her fight against the corrupt company.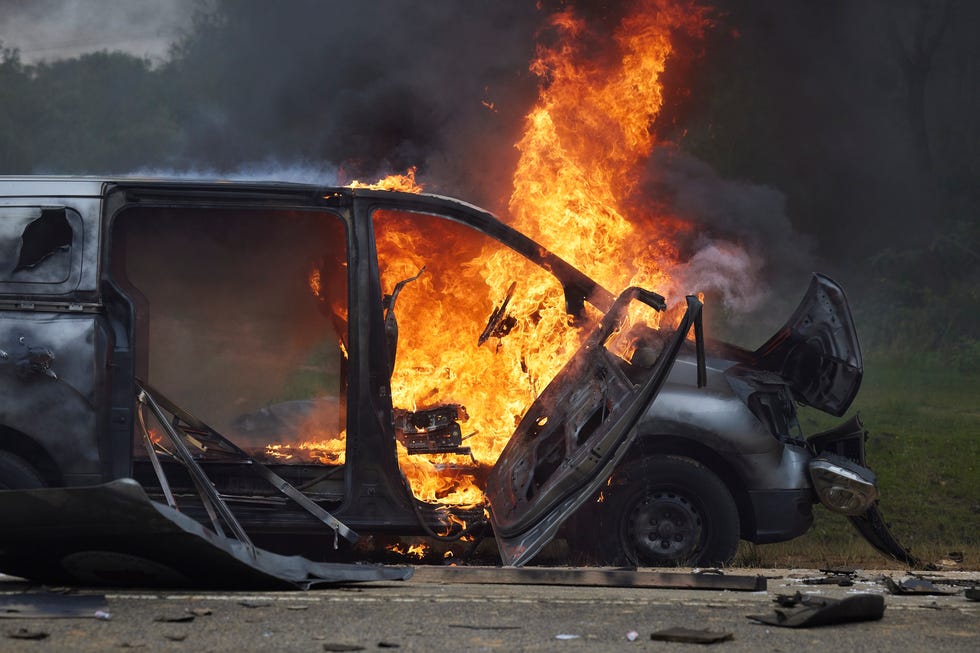 An upcoming episode will see Bree tending to an injured Roo at the hospital, troubled by her revelation that she can't feel her legs.
As Roo's blood pressure drops dangerously low, Bree will spring into action, while a teary Marilyn grapples with her guilt and worry for her friend.
Irene and Marilyn will remain at Roo's bedside, where they'll learn she's not yet breathing on her own and will need to be moved to a specialist unit in the city.
A guilt-ridden Kirby is also at the hospital, feeling terrible for having taken part in the fight against Stunning Organics. Marilyn reassures her that they had no idea it would come to this.
Later, Marilyn breaks down as Roo goes into surgery, and she tearfully promises to get justice for her friend. Will Roo make a full recovery?