Grey
Grey's Anatomy's Biggest Behind-The-Scenes Dramas
With 19 seasons under its belt, "Grey's Anatomy" easily takes the honor of being the longest-running medical drama on prime-time American TV. Meredith Grey (Ellen Pompeo) and her cohort of surgical interns first burst onto screens in 2005, and for nearly two decades, viewers have watched the doctors of Grey Sloan Memorial Hospital (formerly Seattle Grace and Seattle Grace Mercy West, of course!) as they balance the life or death decisions of the job with the neverending drama of their personal and romantic lives.
The Shonda Rhimes-created series certainly delivered on drama — from abrupt and unexpected cast departures (Katherine Heigl, anyone?) to large-scale disasters that left viewers on the edge of their seats. After all, who could forget the shocking sixth season finale where a grieving husband-turned-shooter terrorized the hospital, or the devastating plane crash of Season 8 that killed off Lexie Grey (Chyler Leigh) and (belatedly) Mark "McSteamy" Sloan (Eric Dane) and forced Arizona (Jessica Capshaw) to have her leg amputated?
Perhaps you didn't know that over the years, "Grey's Anatomy" has been just as drama-filled behind the scenes. "We had a real problem at Grey's for a long time," Pompeo admitted to The Hollywood Reporter. "On the outside, we were a massive success, but there was all of this tumult on the inside: It was a lot of rivalry, a lot of competition," she said, later telling Variety that the "Grey's" set was toxic for years. So, keep reading to find out exactly what Pompeo meant by that — these are "Grey's Anatomy"'s biggest behind-the-scenes dramas explained.
Patrick Dempsey was paid more than Ellen Pompeo in the beginning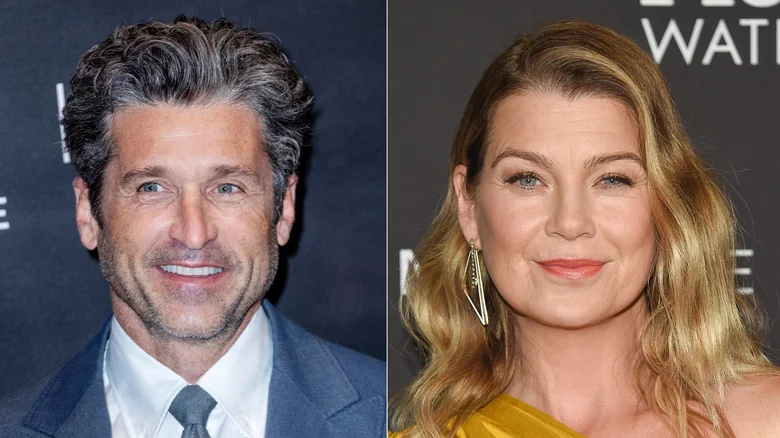 Prior to landing the role of Meredith Grey in 2005, Ellen Pompeo had been pursuing her dream of being a movie star, taking on roles in films like "Moonlight Mile" and "Daredevil." She'd only appeared in three episodes of TV before getting her big break in "Grey's Anatomy," meaning she was still a relative newbie to the world of TV, while many of her co-stars came with a lot of small screen experience. Patrick Dempsey, who played her on-screen love interest and eventual husband Derek Shepherd, was one of them. Coming to ABC with his own TV quote, Dempsey was paid significantly more than Pompeo; twice as much for the first three years, she would later find out.
Pompeo tried to renegotiate her salary after her initial three-year contract ended, but Dempsey was often used as leverage against her. Execs said, "'We don't need you; we have Patrick,' — which they did for years," Pompeo revealed to The Hollywood Reporter. Unfortunately, Dempsey rejected Pompeo'rs requests for them to negotiate their salary together, and she constantly had to fight to get the pay she deserved. "At one point, I asked for $5,000 more than him just on principle, because the show is Grey's Anatomy and I'm Meredith Grey. They wouldn't give it to me," Pompeo admitted.
It wasn't until Dempsey exited the show that Pompeo proved just how valuable she really was. In 2016, she negotiated a multi-million dollar deal that came with equity in the show and a producer credit.
Patrick Dempsey and Isaiah Washington had some big fights on set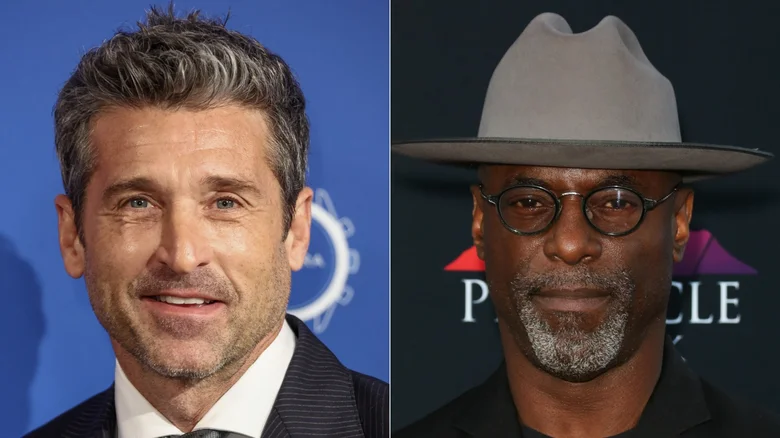 It's no secret that Patrick Dempsey and Isaiah Washington butted heads on the set of "Grey's Anatomy." The competitive nature of their characters obviously extended off the screen, but in Season 3 their rivalry reached a breaking point. Their most intense argument began while they were preparing to film a scene together. Dempsey was late, something that Washington claimed happened more than once, but once he arrived, Dempsey insisted that they continue waiting as his on-screen love-interest Ellen Pompeo also hadn't arrived yet.
Not wanting to wait another minute, Washington flipped out. "I said 'I don't need Ellen, I can act,'" Washington said on "Larry King Live," as shared by People. Dempsey reacted badly to that. Washington said, "He became unhinged, sprayed spittle in my face. I'm asking him why is he screaming at me … He just [became] irate." But, as Washington argued back, things got out of hand, "I said several bad words," Washington admitted, before saying he told Dempsey, "There's no way you're going to treat me like … the F-Word."
Washington denied being homophobic, but the use of the slur (which he told King he used to mean being "weak") resulted in him being suspended and ultimately fired. Of course, he didn't go quietly, and Washington claimed he'd done everything he could to make amends. He may have redeemed himself though, as Washington was asked back in Season 10 to help tie up Sandra Oh's exit storyline — though his appearance was considered quite controversial by "Grey's" fans.
Why did T. R. Knight leave Grey's Anatomy?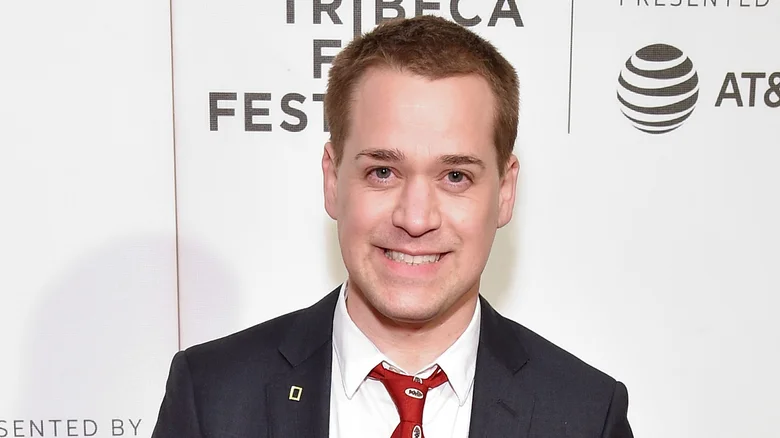 Isaiah Washington's firing wasn't the only consequence of his screaming match with Patrick Dempsey on the set of "Grey's Anatomy." Their co-star T. R. Knight witnessed the fight and Washington's uses of the homophobic slur. Although Washington claimed it was in no way directed at Knight, this fight prompted Knight to publicly come out as gay a few months later. "I could've just let it slide and not said anything, but it became important. It became important to make the statement," Knight said on "The Ellen Show."
However, according to Knight, "Grey's Anatomy" showrunner Shonda Rhimes made the process difficult for him. "I think she was concerned about having my statement come out so close to the [initial] event," he admitted to Entertainment Weekly. Rhimes denied this and claimed she offered him nothing but support while promising that it wouldn't change Knight's character George O'Malley.
This situation may have been the cause of rising tensions behind-the-scenes, though. Knight left "Grey's" shortly after, departing at the end of Season 5 in a very shocking exit. And he was perhaps not on the best terms with Rhimes when he did so, cryptically telling EW that communication on set became a major issue. "My five-year experience proved to me that I could not trust any answer that was given [about George]. And with respect, I'm going to leave it at that," he said.
Katherine Heigl feuded with Washington, too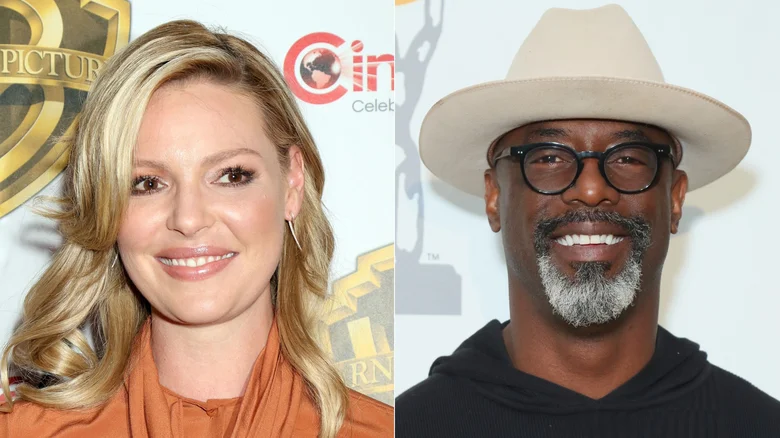 Katherine Heigl's name has been linked to (and has been front and center in) more than one of "Grey's Anatomy"'s behind-the-scenes dramas. The first major one came in 2007 when she called out Isaiah Washington for his use of the f-slur. The pair feuded as she defended her friend and co-star T. R. Knight. "I'm going to be really honest right now. He [Washington] needs to just not speak in public. That did not need to be said. I'm not okay with it," Heigl said in a statement to Access Hollywood.
Heigl stressed that she'd go to the end of the earth to defend her close friend and was horrified when Washington said the slur in a cast interview when denying that he'd used the slur on set against Knight. But, despite speaking out on Knight's behalf, Heigl said she thought the matter should be dealt with within the walls of the "Grey's Anatomy" studio. "Drawing attention to it and saying the word again is just unnecessary," she said of Washington's use of the slur again in an attempt to defend himself.
Although this all went down in 2007, Washington reignited the decade-old feud on X (formerly known as Twitter) in 2020. Alongside a picture of Heigl, he wrote: "This woman once proclaimed that I should 'never' be allowed to speak publicly again. The world agreed with her proclamation back then and protested for my job and my head in 65 languages." Seemingly saying what he wished he had said back then, Washington added: "I'll never stop exercising my free speech."
Kate Walsh's spinoff caused jealousy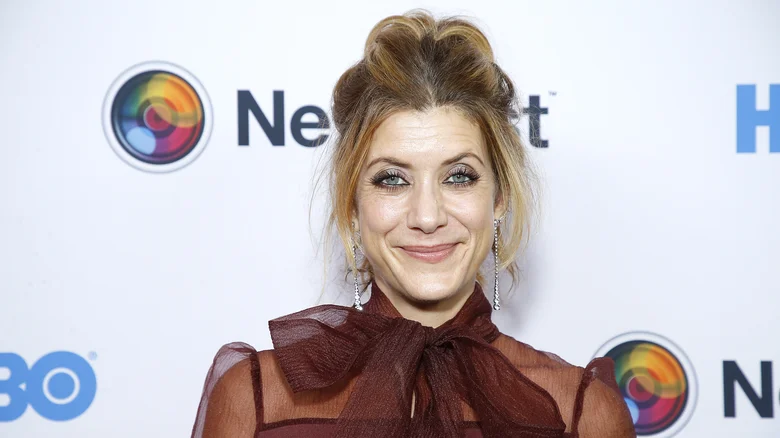 Kate Walsh joined "Grey's Anatomy" at the end of the first season as Derek's estranged wife Addison Montgomery-Shepherd — before he divorced her to be with Meredith, of course. She stayed on at Seattle Grace for a couple of years before departing in 2007 to go and lead her own L.A.-based spin-off, "Private Practice," alongside Paul Adelstein, KaDee Strickland, Taye Diggs, and Amy Brenneman.
But, apparently, the news of "Grey's Anatomy"'s first spinoff show wasn't a huge cause for celebration behind the scenes. "The rest of the cast seemed instantly resentful of [Walsh]," a source revealed at the time, as shared by Today. "They each thought they'd be the one chosen to get their own show, and now they're giving Kate the cold shoulder," they added. The source suggested that this just added to the already tumultuous goings-on behind the scenes of the media drama.
Of course, Walsh was singing a slightly different tune. After telling TV Guide that she was thrilled to have been chosen by Rhimes to lead the spinoff, the "Umbrella Academy" star said it was a huge deal for her to leave the cast, but not for dramatic reasons. "We're so tight and bonded that it was a big deal," she admitted, before adding, "It did feel like the right time to go." Walsh concluded by telling the outlet that she still considers the "Grey's" cast family, though at the time none of them had been to visit her on her new set.
Katherine Heigl turned down an Emmy nomination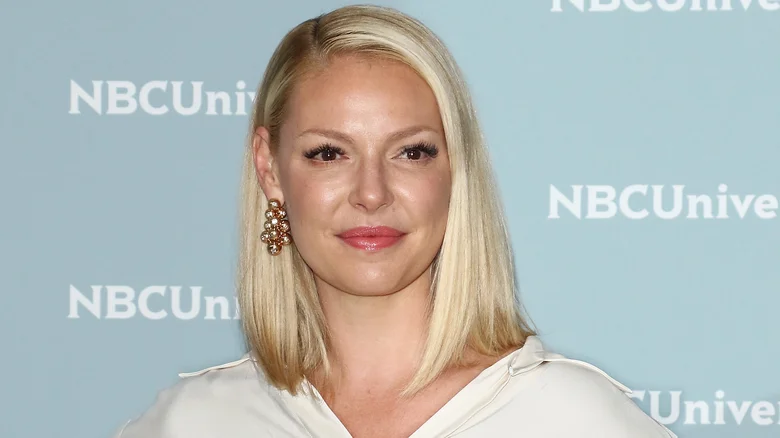 Katherine Heigl won her first and only Emmy Award for Outstanding Supporting Actress in a Drama Series in 2007. Her portrayal of Izzie Stephens and her relationship with dying patient Denny Duquette (Jeffrey Dean Morgan) in Season 2 no doubt warranted it. "The night I won was the highlight of my career," Heigl noted later in an interview with Today. However, as the seasons progressed, Heigl was apparently less happy with her character's storylines. So much so that when she was nominated for the same award the following year, she withdrew her name from early contention.
She eventually explained her reasoning for this, saying, "I did not feel that I was given the material this season to warrant an Emmy nomination, and in an effort to maintain the integrity of the academy organization, I withdrew my name from contention," per The New York Times. Heigl also claimed she would be doing a disservice to the organization by usurping the award from an actor who had material that merited it.
Shonda Rhimes later explained to Entertainment Weekly that the "material" Heigl was referring to was light in nature because it was written to give her plenty of time off to film the romantic comedy "Life As We Know It," which saw her star alongside Josh Duhamel.
Ultimately Heigl left the show, but it wasn't drama-free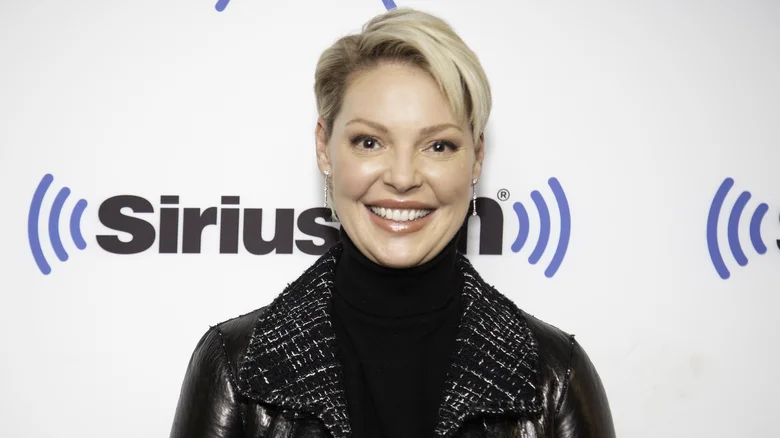 Turning down her second Emmy Award nomination seemed to have been the beginning of the end for Katherine Heigl — at least in terms of her tenure on "Grey's Anatomy." As she started appearing less frequently in the medical drama's sixth season (taking a leave of absence to film "Life As We Know It"), Heigl slowly but surely started to get a reputation for being a difficult actor, and she was often branded a "diva." This was compounded when she returned from the movie and immediately criticized the show's production. "Our first day back was Wednesday, and it was — I'm going to keep saying this because I hope it embarrasses them — a 17-hour day, which I think is cruel and mean," she said on "Letterman."
Heigl didn't abide by this "cruelty" for long. Even though her contract saw her through to the end of the seventh season of "Grey's," she did not even see the Season 6 finale. Heigl unexpectedly departed the show in 2010, proclaiming "I'm done" to Entertainment Weekly. Many of the cast members, including Ellen Pompeo, believed Heigl was departing to seek the greener pastures of big screen productions and thought she'd handled the situation badly. "Katie's problem is that she should not have renewed her contract. She re-upped, took a big raise and then tried to get off the show. And then her movie career did not take off," Pompeo told NY Post. However, Heigl claimed she exited the show to focus on her family with Josh Kelley, as the couple had just adopted their first child.
Shonda Rhimes publicly threw shade at Heigl more than once


Katherine Heigl might have vehemently denied being a diva on (or off) the set of "Grey's Anatomy," but Shonda Rhimes is singing a different tune. She even took a swipe at Heigl after her exit, telling "Oprah's Next Chapter" that "on some level it stung, and on some level I was not surprised. When people show you who they are, believe them."
Unfortunately, that was not the end of the drama. Rhimes referenced Heigl's alleged "diva" behavior again when she was creating the political thriller "Scandal." Speaking about the new cast and crew, she told The Hollywood Reporter: "There are no Heigls in this situation." Rhimes went on to add that she now has a "no a**holes" policy. "I don't put up with bull***t or nasty people. I don't have time for it," she clarified.
However, Heigl didn't retaliate. In fact, the "Firefly Lane" star might have had some time to reflect on her behavior. After leaving the show, she expressed regret over Emmygate, telling Lynette Rice in her book "How to Save a Life: The Inside Story of Grey's Anatomy" that she should have handled things differently. "It was between me and the writers. I ambushed them, and it wasn't very nice or fair," Heigl said, via Today. Additionally, in her 2016 interview with Vanity Fair, Heigl apologized for her outspoken nature and the impression of herself she left behind, admitting she would take back some of her words if she could.
Why did Eric Dane really leave Grey's Anatomy?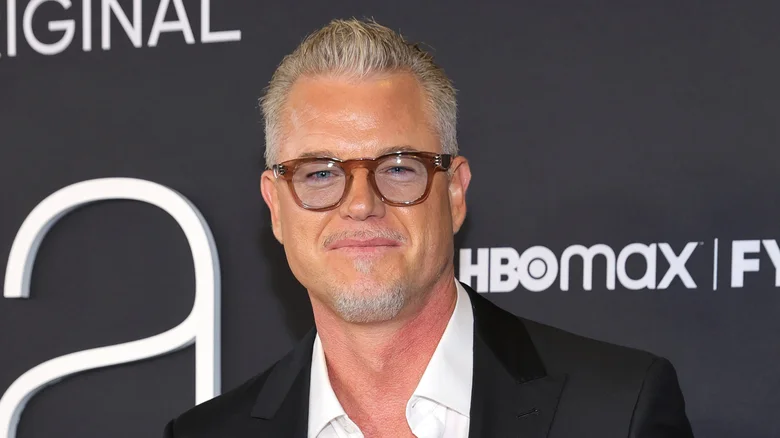 Eric Dane knew his place in "Grey's Anatomy." His character Mark "McSteamy" Sloan was there to be eye candy. "In Grey's Anatomy, I was just a piece of meat," Dane told the French magazine Télé-Loisirs, though he happily accepted his place. Dane joined the medical drama shortly after Kate Walsh, but stayed on as a series regular for much longer than his on-screen ex-lover.
As a beloved character, Dane's 2012 exit from the show came as a shock to fans. The "Grey's" party line was that Dane asked to leave so he could pursue other opportunities, leading to Mark's death in the first episode of Season 9 from complications relating to the plane crash of Season 8's finale. Shonda Rhimes announced the news to Entertainment Weekly, saying: "It was a thing that Eric had been thinking about for a while, but it felt like the right time to him."
But is what fans were told actually the truth? According to a source who spoke to E!, Dane did not ask to leave the show. And he didn't immediately take on another role after his 2012 departure, leading to speculation that he was let go because of his painkiller addiction, as he checked himself into rehab shortly after leaving. However, he later told Télé-Loisirs that he made peace with his exit, even going on to guest star on "Grey's" in Season 17.
If you or anyone you know needs help with addiction issues, help is available. Visit the Substance Abuse and Mental Health Services Administration website or contact SAMHSA's National Helpline at 1-800-662-HELP (4357).
Patrick Dempsey's rumored rift with Shonda Rhimes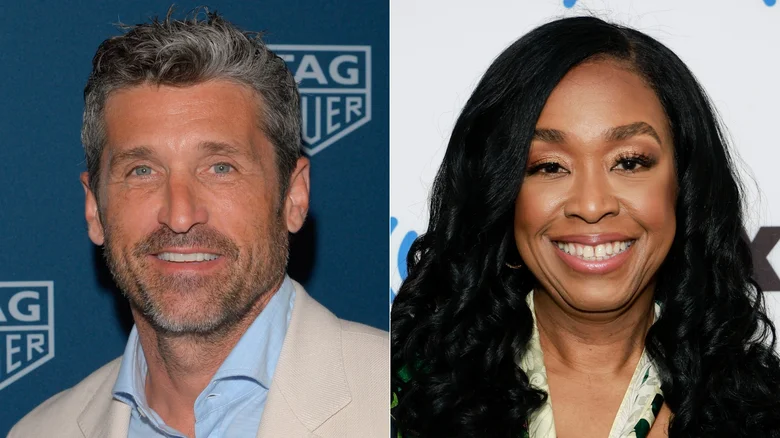 Just two seasons after viewers said goodbye to McSteamy, his on-screen bestie McDreamy also made his exit. Shonda Rhimes was very open about her decision to kill off Derek Shepherd in Season 11. While she contemplated having him leave Meredith, she decided his death would be best for the show. "As painful as it was for me as a storyteller, the only way to preserve what felt true to me is that Derek was going to die in order for that love to remain honest," Rhimes explained to People.
But why did Derek have to go at all? McDreamy actor Patrick Dempsey was contracted through to the end of Season 12, so why did Rhimes pull the plug on the character all of a sudden? According to Page Six, there was a lot more drama going on behind the scenes of "Grey's Anatomy" than viewers knew.
If you recall, Derek was busy working in Washington, D.C. before his death. A source told the outlet that this storyline was actually a necessity to cover for bad behavior off-screen. "Patrick has been acting like a diva and has clashed with Shonda. She suspended him for a while, and the word on set is that he isn't coming back full time," they revealed. Dempsey later played down the rumors of behind-the-scenes issues, telling People that he wanted to spend more time with his family, so he and Rhimes mutually made the decision for him to leave the show.
Ellen Pompeo slated ABC execs for bringing in a string of guys for Meredith after Derek's death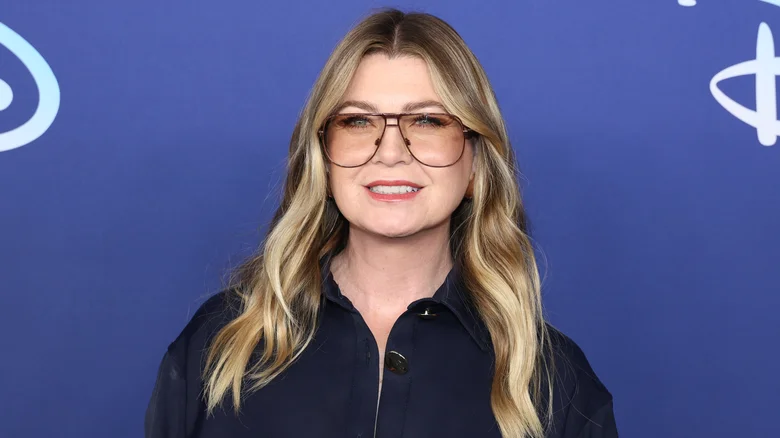 In 2015, People reported that ABC execs had promised that "Grey's Anatomy" would reinvent itself in Season 12 following Derek Shepherd's death the previous season. While the show would have to dramatically shift form so as not to revolve around the central relationship between Meredith and Derek, this was an exciting new chapter for Ellen Pompeo.
After a one-year time jump, Meredith re-emerged as a single mom of three and the soon-to-be Chief of General Surgery. At the beginning of Season 12, she was obviously still grieving, and viewers saw her coming to terms with calling herself a widow. But the focus on Meredith as a single woman didn't last long. And, although Pompeo never publicly protested this at the time, she later slated ABC execs for bringing in Nathan Riggs (Martin Henderson) and Will Thorpe (Scott Elrod), both of whom Meredith had romantic relationships with in Season 12. "I couldn't believe how fast the studio and the network felt like they had to get a penis in there," she said to The Hollywood Reporter.
Pompeo was obviously not surprised when the audience found the storyline too forced. "We brought in Martin Henderson, but they didn't love the storyline, so that ended," she explained. And, though perhaps valid, it's not the best look when the star of the show is voicing such huge criticisms. We bet these comments caused a stir behind the scenes.
Shonda Rhimes admitted to killing off characters because she didn't like certain actors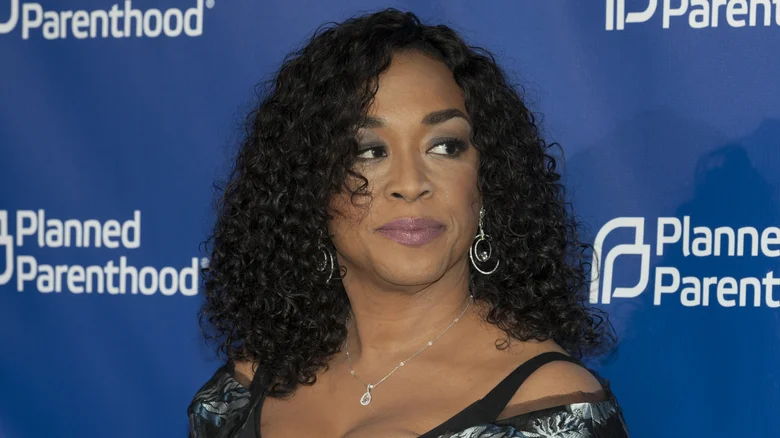 As the creator of "Grey's Anatomy," it's only natural that Shonda Rhimes gets final say on the medical drama — especially in terms of casting, character arcs, and how to handle departures. But on "The Nightly Show with Larry Wilmore" (as later shared via Entertainment Weekly), Rhimes admitted that she has a surefire — albeit controversial — way of dealing with actors who cause a fuss on set. The host asked, "Have you ever killed off a character because you didn't like the actor? And extra bonus points … who was it?" Rhimes admitted she has killed off actors for real-life bad behavior, though she didn't reveal any names.
This seems to be common knowledge on the set of "Grey's Anatomy," with Ellen Pompeo alluding to it having happened on the show. While speaking to ET about the non-death-related exits of Jessica Capshaw and Sarah Drew, Pompeo stated: "You only get killed off when your behavior is bad." Perhaps this shines a different light on the major deaths of Patrick Dempsey's and Eric Dane's characters.
However, Dempsey didn't put too much stock in Rhimes' comments, playing down any drama or feud rumors to Entertainment Weekly. "I think she loves being provocative, and that's fine for who she is. That gets people talking about all the stuff that she's doing," he said.
Shonda Rhimes vs ABC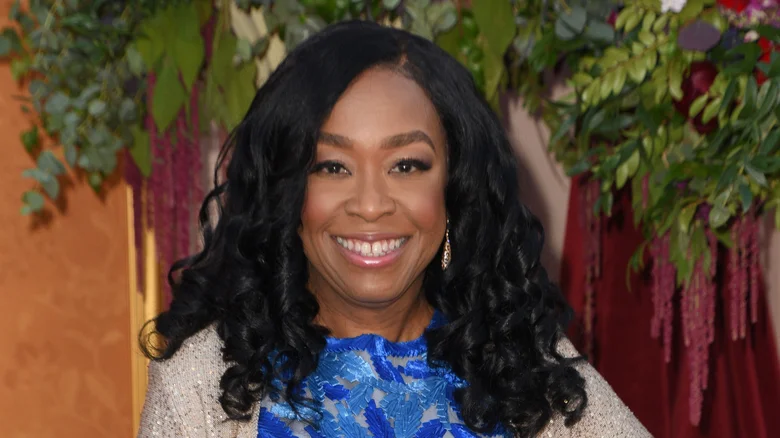 Shonda Rhimes has always had a vision for what "Grey's Anatomy" should be, but the network hasn't always agreed. ABC axed a scene early in the first season, which Rhimes dubbed "The Runner of Death." In it, Christina (Sandra Oh) and Alex (Justin Chambers) competed to see who could give their patients bad news the fastest — and according to Rhimes, it horrified the network execs, who came together to berate her. "I remember sitting there thinking to myself, 'How much change can I make so that I still feel like I'm doing my show but also gets them the hell out of my editing room and [ensures] this never happens again?'" she recalled to The Hollywood Reporter.
Just a few episodes later, Rhimes clashed with ABC again and was forced to endure a terrible meeting with network boss Steve McPherson. "He said really horrible things to me. I literally started keeping a list of how many times he said a certain swear word to me."
Rhimes continued to go to bat for her show and her characters, but according to actor Brooke Smith, who played Erica Hahn, she couldn't always do so. Speaking to Entertainment Weekly, Smith said ABC pulled the plug on her character because they didn't approve of her relationship with Callie Torres (Sara Ramírez) "I was floored when they told me … It definitely seemed like [Shonda's] hands were tied," she said. However, in this case, Rhimes stuck by the network and responded by simply saying Erica's relationship with Callie was just played out.
Did Ellen Pompeo have anything to do with April and Arizona being written out of the show?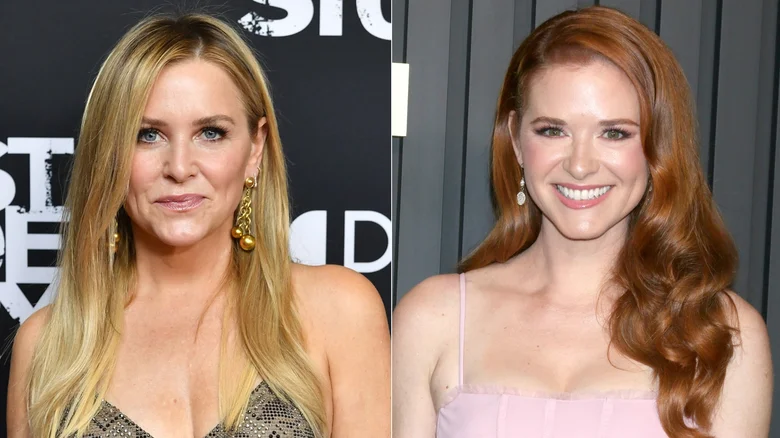 To paraphrase Ellen Pompeo, nice actors don't get killed off. That's probably why Jessica Capshaw and Sarah Drew had quiet and uncontroversial exits from the show. Their characters, Arizona Robbins and April Kepner, both left the show separately at the end of Season 14, reuniting with old flames (Arizona with Callie and April with Justin Bruening's Matthew). However, their exits were quite sudden and came on the heels of Ellen Pompeo's monumental multi-million dollar deal with ABC. Pompeo has just become the highest-paid actor on TV, finally getting paid what she deserved as the lead of the show and taking home $20 million per season. Deadline then intimated that to accommodate this high salary, budget cuts had to be made, putting Arizona and April on the chopping block.
Former co-showrunner Krista Vernoff was quick to respond to the rumors, denying that Pompeo's pay rise caused such drama behind the scenes of "Grey's Anatomy." "The suggestion in the Deadline article … is wrong and hurtful and misguided. It smacks of an old broken, patriarchal notion that women must be pitted against each other and that one woman's success will be costly to others," she wrote on X (formerly known as Twitter). Nevertheless, rumors persisted that this wasn't purely a "creative decision."
The real reason Ellen Pompeo left Grey's Anatomy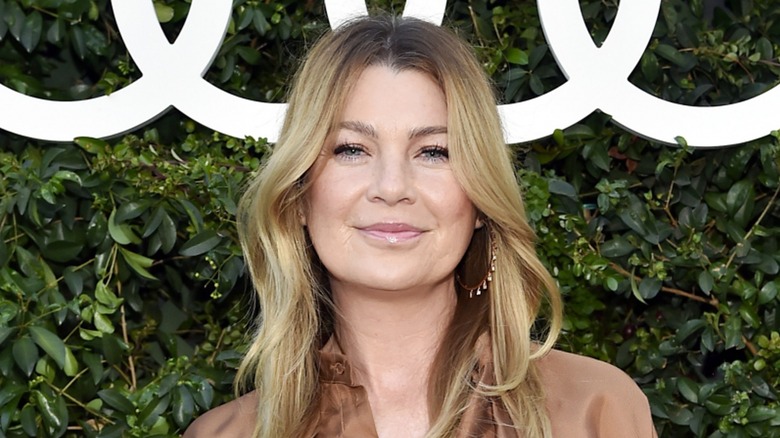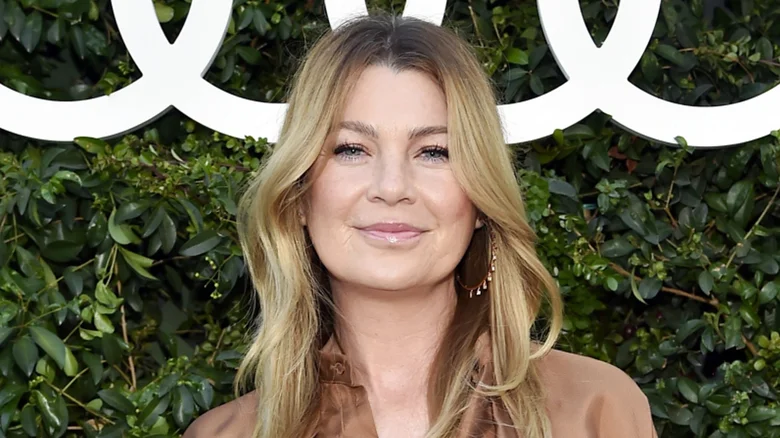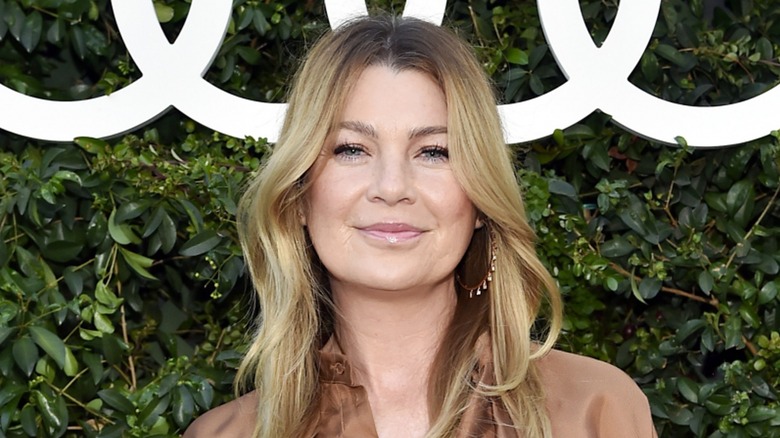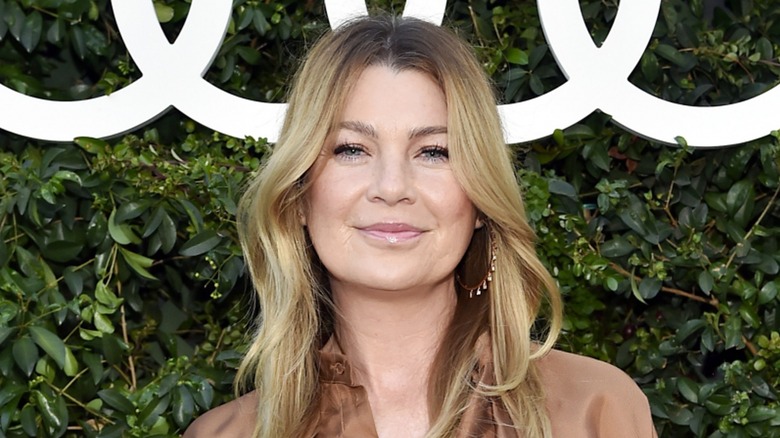 Season 19 of "Grey's Anatomy" welcomed a host of new faces, including "Reign" star Adelaide Kane and "Glee" alum Henry Shum Jr. However, the season also marked a monumental cascade of cast and crew departures, beginning with Ellen Pompeo as the titular Meredith Grey. Co-showrunner Krista Vernoff defended Pompeo's underwhelming mid-season exit to TVLine after it was poorly received by a number of fans. "It was a different kind of farewell than some that we've done where it's like, 'That's the last you're ever going to see that person.' We wanted a sweet 'See you later' kind of thing for Ellen." However, in conjunction with Pompeo stepping back, Vernoff also announced her own departure from the series, noting to Entertainment Weekly that it was also more of a "see you later" situation.
Pompeo cited the need to do something different after nearly two decades on the show as the reason for her departure. "I mean, 19 years, that's more than people keep their kids in their house … they send them off to college. So this is like me going away to college," she mused to ET. However, these two sudden departures were followed by another major exit — Meredith's sister Maggie (Kelly McCreary) left a few episodes later. McCreary's statement implied she was leaving to spread her wings and seek new opportunities, but is it a coincidence that it came so close to Pompeo's departure? It's certainly possible that something bigger happened behind the scenes to cause three integral members of the "Grey's" team to depart in the same season.